Well, I had my space all picked out. Right on top of the old "saw-horse table" that I use in the back section of my studio. The boxes under the table are filled with the props and costumes from the syndicated TV show that I spoke of previously. In fact, the red tool box is part of the makeup kit.
Looking at the table, I didn't like the curve that it had developed from years of use. One of the instructions in the Scenic Ridge kit is to make sure that the base remains flat. So, off to the lumber yard...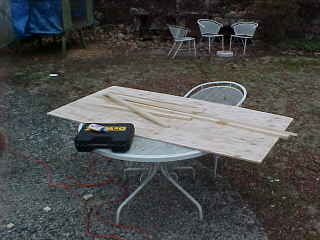 Let's see, 3' x 6' plywood. Then some 1" x 2" pieces. Looks like we're all set.
A little while later...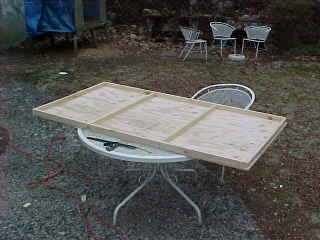 Bingo! A good base of operations, let's take it down stairs.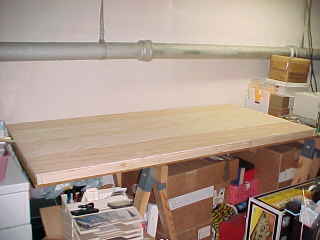 There! That looks much better!